Raising John Rattray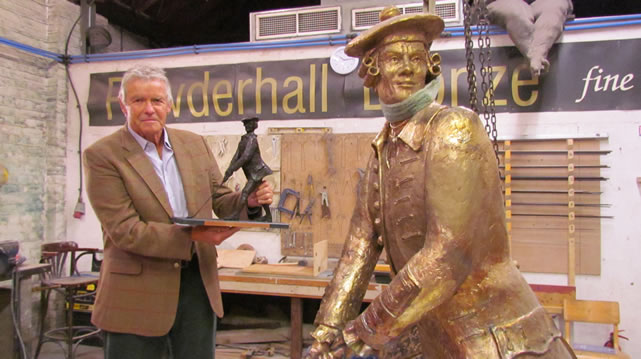 In the spring of 1744, the first ever written rules of golf were signed by John Rattray.
Despite the significance of this event to the development of the sport, very few golfers have ever heard of Mr Rattray. When his statue is erected on Leith Links in the city of Edinburgh, that will change dramatically. The story of his life is truly an extraordinary one and the world of golf will celebrate in its telling.
The task for Golf & Thistle (G&T) is to help secure enough funds to enable the installation to commence and cover the costs of maintenance thereafter.
David Annand, the sculptor of the main statue, has made a 16" version of Rattray. This has been scanned and there will be a limited production of 50 16" and 100 11" bronzes produced at the same Edinburgh foundry that has made the life-size Rattray for Leith Links. Each statue will have the sculptors mark and come with a signed certificate of authenticity.
By purchasing one of these uniquely numbered Bronzes, you or your golf club will not only be contributing to a worthwhile cause, but you will own a piece of history that will increase in importance and value as the years go by.
Our photograph shows David Anderson of G&T receiving the very first of the 16" bronzes from the foundry in Newhaven. This was later presented to the R&A in St Andrews in appreciation of their most valued contribution to the main statue.